Early Snow and Snowmaking
We took these photos last week after an October snowstorm and cold nights for productive early snowmaking! It's a great start, but is a balmy 55 degrees today! Deer Valley's opening day, as usual, is December 7, while PCMR is November 22. Ski season in coming!


Carpenter Express at Silver Lake/Deer Valley 10/30/19


That is Payday Lift at Park City Mountain 10/30/19
High End October Sales
Bald Eagle


7831 Hawk Court closed for appx. $5M
The Colony


93 White Pine Canyon Rd Sold for nearly $6.6M
Stein Residences


This home at Stein Eriksen Residences sold for nearly $6.5M
The Colony


This brand new home at The Colony is now pending a sale. List price is $9.5M
Most Impressive New Listing:
The Colony


213 White Pine Canyon Rd
This ski-in/ski-out masterpiece in The Colony, designed by award winning architect Michael Upwall, is often heralded as Park City's most elegant & timeless mountain estate. Click to see details.
Best Buys


3700 Solamere Drive
Hidden Meadows at Deer Valley
Why… A super attractive Deer Valley home with unique Porte Cochere entrance and a full acre flat homesite with quiet and privacy.


8786 Promontory Ridge
Why… Brand new modern contemporary custom home on terrific site in Promontory. Architecturally stunning, great views, open light floor plan.


1263 Pinnacle Court
Why… There are only 10 condo or townhome listings currently available in the Lower Deer Valley area. This is the largest, the only four bedroom available, and the lowest $/sf price! Check it out.
Live PC Give PC this week!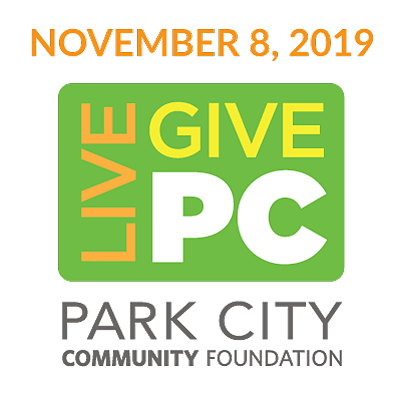 Every November, Live PC Give PC brings our community together for 24 hours of extreme generosity. With everyone in the community giving whatever they can, they have raised millions of dollars for Park City nonprofits. If you feel deeply about your connection to Park City, on November 8, 2019, you can make a real impact! Click above to see how to support your favorite organization and help them win matching grants and prizes. I know I will be giving to my favorites!